Welcome to Massachusetts Bay Self-Insurance Group, Inc. (MBSIG)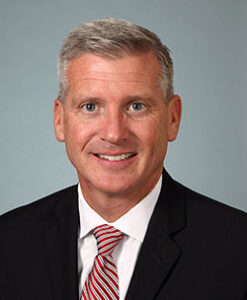 Like most businesses, non-profit agencies strive to manage everyday costs.  In the early 1990s, the workers' compensation system in Massachusetts was described as a crisis with few insurers.  In 1992, several leaders of Boston based not-for-profit agencies had the foresight to commence a feasibility study, which eventually led to the formation of Massachusetts Bay Self-Insurance Group, Inc. (MBSIG).   MBSIG serves not-for-profit, charitable organizations within the Commonwealth of Massachusetts.
Beginning April 14, 1994, MBSIG was organized as an "approved" self-insurance workers compensation group under Massachusetts General Laws Chapter 152 and Chapter 180.  The group is governed by a Board of Trustees, all of whom are elected annually by and represent the member organizations.  Regulatory oversight is provided by the Massachusetts Department of Industrial Accidents.
MBSIG serves two primary purposes:  (1) to offer member employer agencies competitive workers' compensation benefits, including employers' liability coverage, and (2) to provide members with valuable tools, resources and training to better manage their exposure to work related injuries.
Today MBSIG has more than 40 committed members and collective premiums of $3 million.  The Group delivers an effective risk management system to the members titled, COMP360.  COMP360 is a methodical approach to manage pre-loss and manage post loss worker injuries. Hallmarks of this program include:  (1) active member safety committees, (2)  regular and necessary training programs, (3)  effective medical case management, and (4)  utilization and a commitment to return-to-work programs.   In cooperation with the member agencies and COMP360, the Group continues to operate with an overall successful financial result.  This success has resulted in dividend payments of more than $4.3 million being returned to the membership.
To limit MBSIG's losses, the Group purchases excess workers' compensation insurance with an established retention and full statutory limits, as required and approved by the Massachusetts Department of Industrial Accidents.
The Group is managed by Cabot Risk Strategies LLC located in Woburn, Massachusetts. Cabot provides all required services to manage and operate a self-insurance group.  Cabot delivers the following services:  overall program management, finance and accounting, underwriting, marketing, claim management, medical management, and safety training.